If you would like to know more about me and my books, this is where you can find me during the summer and fall of 2019.  Stay tuned, because more events are being added all the time.
♦  On Thursday, July 11 I'll be at Walker Memorial Library in Westbrook with my good friend and colleague Richard Cass. We plan to do brief readings and interview each other on the topic "The Health Benefits of Murder Mysteries: How Reading Crime Fiction Can Ease the Stress of Modern Life." This event will be in the beautiful Gathering Room from 6 – 7 p.m., and is free and open to the public. The Walker Memorial Library is at 800 Main Street. FMI: 207-854-0630.
 ♦ On Friday and Saturday, October 18-19, I'll be at the beautiful, historic Jesup Memorial Library in Bar Harbor, Maine for the fifth annual Murder By The Book conference along with a lineup of terrific writers from Maine and away. A ticketed wine reception on Friday from 5:30 – 8  includes readings by the entire crew of work in progress. A full slate of panel discussions and workshops happens Saturday from 9 am – 4 pm. For more information, including a full schedule: https://jesuplibrary.org/mbtb/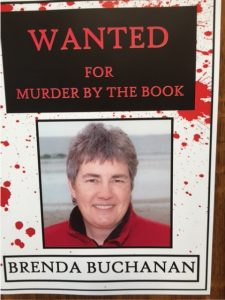 ♦    Tuesday, October 29, I'll be Making A Mystery with my friends Dick Cass and Kate Flora at Thomas Memorial Library in Cape Elizabeth, a reprise of last fall's raucous event. (You had to be there).  Join us this year. FMI: http://www.thomasmemoriallibrary.org/events/?event_id=7228
 ♦    Friday through Sunday, November 8 – 10  I will be at New England Crime Bake at the Hilton in Woburn, Massachusetts. Crime Bake is the annual conference (party?) of crime writers from the New England region and beyond. The marvelous Ann Cleeves, author of the Vera Stanhope and Shetland mystery series among other books, is the guest of honor this year and the master classes and panels are stocked with other great writers. FMI: http://crimebake.org/
I'm currently scheduling a number of additional readings at libraries throughout Maine and visits to book groups.  Watch this page for updates.
If you would like me to come to your library, coffee house, community center, or book group to speak about my work, please drop me a note at brenda@brendabuchananwrites.com and we'll set it up!
Sign up below for my newsletter, keep up-to-date with my events!