We took our traditional first day of the new year beach walk today after lazing around this morning in true New Year's Day fashion then taking down our Christmas Tree. Here are some photos of the beach: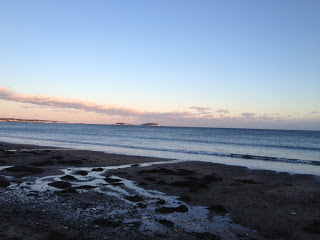 The light was waning by the time we got there. The "pink-at-night, sailor's delight" glow bodes a fine day tomorrow.

Here's Diane with a big new year's smile.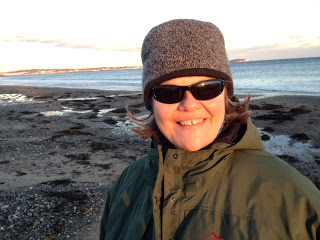 And me with my hat yanked down over my frozen ears.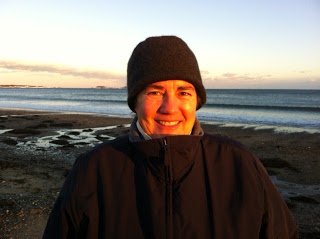 Happy New Year to all!