It is our custom to walk the beach on New Year's Day no matter the weather, to inspect the sea and the detritus the waves have carried to shore.
The first day of 2017 was sunny and warm with a light breeze, making for an especially pleasant visit to Scarborough Beach. Temps have been up and down in recent weeks, so there were no skaters on the ponds that flank the path.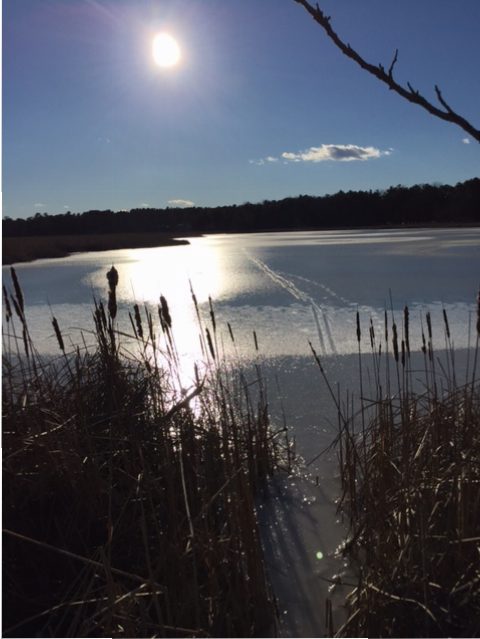 The tracks of an intrepid skier—no doubt left on a recent cold day—were the only marks across the now-thinned ice.
A lone glove was marooned above the high tide line. I photographed it to add to my collection of images of solo mitts found on the beach.
Continue reading →