I am pleased and excited to pull back the curtain on the stunning cover for the second book in my Joe Gale Mystery Series, Cover Story.
Heeeeeere it is: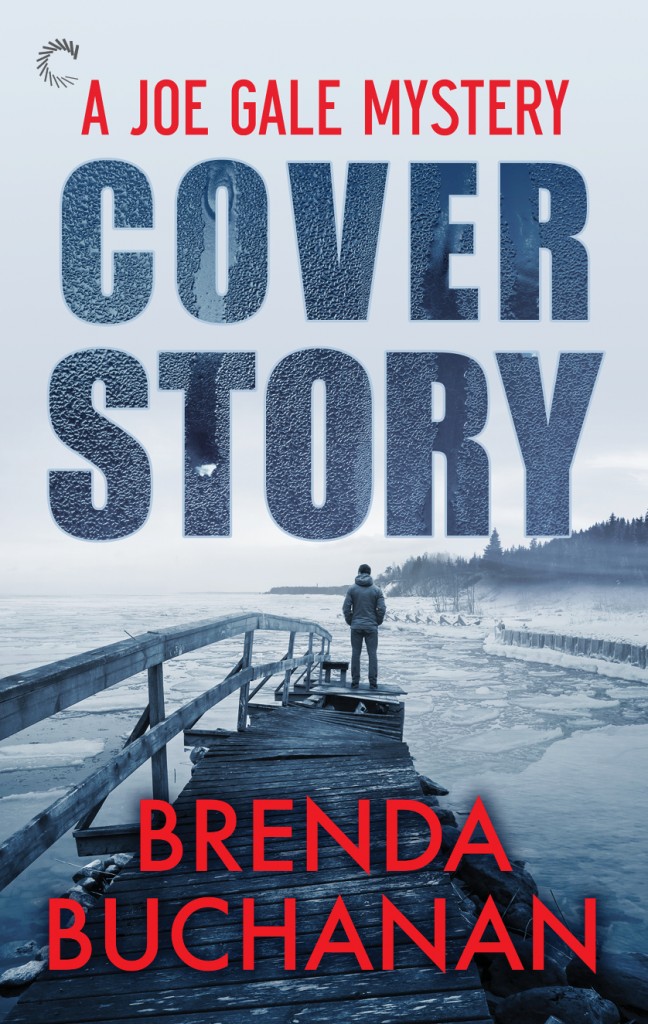 Here's a sneak preview of the plot:
Maine newspaper reporter Joe Gale is at his best when covering the crime beat for the Portland Daily Chronicle. In the dead of winter Joe heads Downeast to cover the murder trial of fisherman Danny Boothby, charged with burying a filleting knife in the chest of politically well-connected social worker Frank O'Rourke.

O'Rourke held a thankless job in a hard place. Many locals found him arrogant, but say he didn't deserve to die. Others whisper that O'Rourke got himself killed through his own rogue behavior.
After Joe's hard-nosed reporting provokes someone to run him off an isolated road, he realizes his life depends on figuring out not only who committed the murder, but who's stalking him—O'Rourke's prominent brother, friends or enemies of the dead social worker or members of Boothby's family. As he digs deeper Joe uncovers enough secrets and lies to fill a cemetery. He'll have to solve this one fast . . . or his next headline may be his own obituary.
********
Cover Story will be released on September 28. It is now available for pre-order everywhere ebooks are sold.
I'm having a great time traveling around Maine talking about Quick Pivot, the first Joe Gale mystery. I appreciate the enthusiasm with which my debut novel has been received, and it's a thrill every time someone who has enjoyed Quick Pivot asks when the next book will be out. It feels wonderful tonight to be able to give Joe's fans the scoop about Cover Story, hot off the press.
Between now and the end of September I'll continue to be available to visit libraries, community centers and book groups to talk about and read from Quick Pivot.  It is an absolute blast to hang out with readers and talk about my work. When I do a book talk in person, I bring the cookies. I'm more than happy to Skype in to places that are too far afield, but in that case, you'll have to BYO cookies.
Contact me at brenda@brendabuchananwrites to set up a visit. Thank you for your interest and support of me and Joe Gale.